2 years ago
EKSA E900 7.1 Gaming Headphones | Shop For Gamers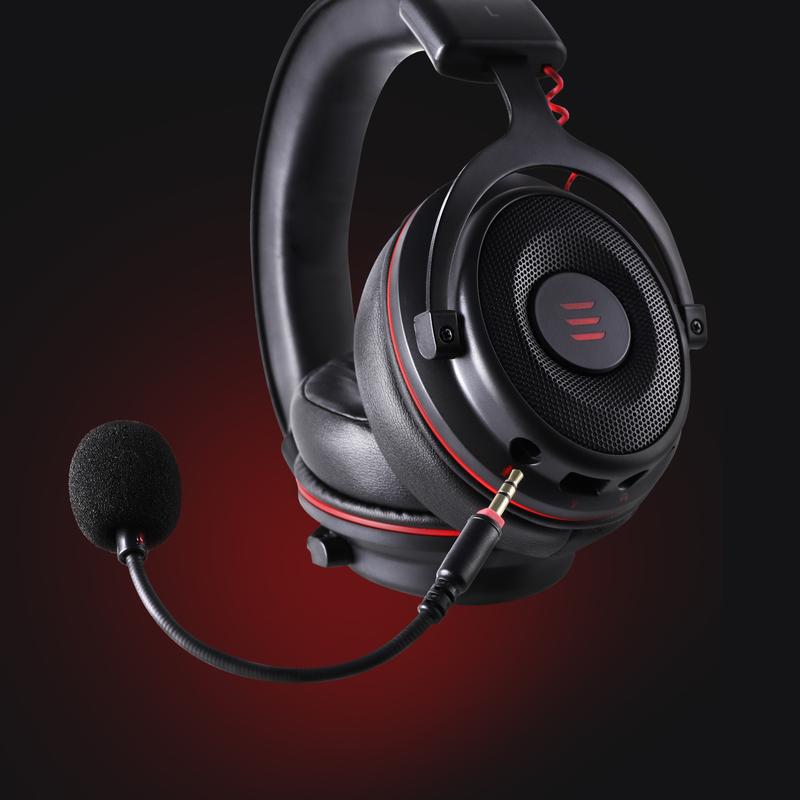 Specification:
Plug type: 3.5mm jack/ USB
Driver diamater: 50mm
Sensitivity:118 dB ± 3 dB
Speaker impedence: 20Ω
Franquecy range: 20Hz-20Khz
Headphones Net weight: about 250g
Headphone color: black with red led light
Mic sensitiviry: -42 dB ± 3 dB
Mic size:4.0*1.5mm
Mic impedance: 2.2kΩ
Supply voltage: 3V
Powr consumption: max 0.5mA
Cable length: 1.8m for the USB cable and 3.5mm jack cable, add audio splitter can up to 2m
Feature of E900 Gaming Headset:
2 in 1(USB/3.5mm) plug type: 2 plug type can compatible with any audio output device, such as Xbox/ps4/pc/cellphone/desktop/notebook/tablet tec, don't need to buy 2 headphones, only 1 can enjoy music and gamer

Noise-canceling microphone: with great sensitivity can catch clear voice and communicate clearly

Virtual 7.1 sound: 7.1 virtual surround sound so you can hear up to seven discrete channels of audio data plus the low-frequency effects channel. It's perfect for games such as CSGO, H1Z1, PUBG, Fortnite, as well as Overwatch! (Note: 7.1 mode is only available with a USB connection on PC and PS4).

Humanized design: Imported soft protein material memory foam and an ergonomically padded headband allow long gaming sessions without fatigue. It is also very light at 288g, which is lighter and comfortable than the most headset
​5. Unique jack lock design for both mic and cable: with airplane head on the cable and microphone, when you plug it into the headset, can be locked, no matter how far or how extended you move, it will never fall out, figure out all inconvenience of you.
The headband is made of soft plastic and built-in light steel, not easy to deformation and fracture, can be a 180-degree extension. very friendly for each one's head size

Only 250g, very lightweight for travel carry tec
FREE SHIPPING WORLDWIDE Buy Now 32% Discount On EKSA E900 7.1 Gaming Headphones Noise-canceling microphone Virtual 7.1 sound Humanized design at Shop For Gamers.